Every day, our caregivers give their all to improve the health of our communities. In turn, we're committed to providing an exceptional workplace experience, including a comprehensive total rewards package with competitive compensation, retirement, health and insurance benefits, paid-leave, well-being resources and much more.
Featured resources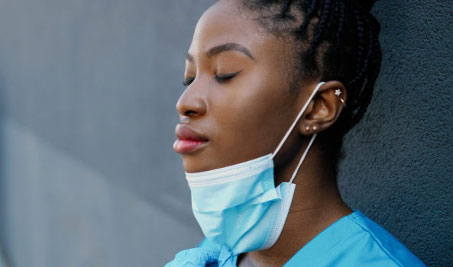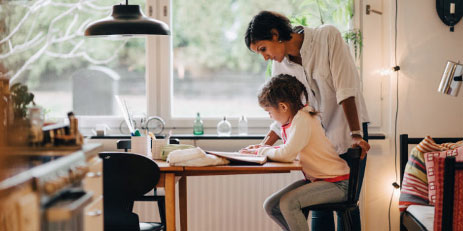 Family Support All Year Long
Bright Horizons Back-Up Care provides access to back-up care for your children, adult and elder family members during a lapse or breakdown in normal care arrangements. We will help find additional support for your family, whether it's reliable full-time child care, finding elder care, a trusted sitter, dog walker or a housekeeper.
Read more about Back-up Child and Elder Care
Tuition and Education Assistance
We care about your growth and development.
Represented caregivers of SEIU 1199NW can take advantage of the SEIU Multi-Employer Training Fund. Non-represented (0.5 FTE and higher) can receive up to $5,250 tuition reimbursement for qualifying education and certificate programs and expenses.
All caregiver service qualifies for Public Service Loan Forgiveness (PSLF). We have partnered with Tuition.io to guide all caregivers through their student loans. Parents of college-bound children can also use Tuition.io to find ways to save and pay for tuition.
We also offer a variety of online and in-person opportunities for caregivers and their dependents to receive an education conveniently and affordably through our partnership with the University of Providence (UP). Caregivers who use their benefit at UP can participate in immediate tuition reimbursement, providing funds earlier to pay for schooling at the beginning of the term.
Learn more about tuition and education assistance
Snapshot Summary
Benefits
Basic and supplemental life insurances and AD&D
Disability benefits
Medical, dental and vision insurance
Flexible spending accounts
Paid time away (vacations, holidays, illness)
Voluntary benefits, such as:

Pet insurance
Legal insurance
Home and auto insurance
Identity and credit protection
Accident and critical illness insurance
Voluntary short-term disability
Commuter benefits
Well-being
Relocation assistance packages for qualifying roles that aren't "one size fits all," to make it easier to find and settle into your new home.
Caregiver Commute Portal that offers a comprehensive discounted ORCA Pass and eligibility for the Guaranteed Ride Home program and Vanpool/Vanshare program. Parking programs are also available for all caregivers and vary by campus.
Nicotine-free, a nicotine cessation support program
Weight management, digital programs to manage weight and risk of developing diabetes and heart disease
Retirement
401(k) plan with employer matching
Annual discretionary contribution
Diverse investment funds
Complementary retirement planner and interactive tools to support you