Career Opportunities
World-class care,
world-class caregivers
With our wide range of specialties and support opportunities, our caregivers bring their best to work every day to help our greater Puget Sound communities flourish for years to come.
Our Featured Jobs
Join our team
Skip Slideshow
Meet Our Caregivers
The brightest
minds, the
kindest hearts
slideshow content
The people I work with make me want to stay. I just feel like I belong. I love working for Swedish. Akin , Cardiac Cath Lab Technologist II, Cardiac Catherization View my profile
Coming to Swedish was one of the best decisions I've made. Everything I get to do here is very unique, fun, and fulfilling. And it's helping pave the way for the future, which is something incredible. Bobby , Pharmacy Tech View my profile
If you want to be challenged, and if you want to learn, Providence is a great place to work. Derrick , ED RN View my profile
Providence St. Peter Hospital is a place where I've become the nurse who I am today. I think that anyone who wants to join us, will be excited to be here. Jennifer , Intermediate Care RN View my profile
I was really looking forward to working in critical care at a big hospital because of the growth opportunity that was available. I can't really see myself working anywhere else. Jessica , Surgical ICU RN View my profile
There's a really great consortium program here at Swedish and I applied for it. And it was probably the best decision I've made. Swedish has had a lot of opportunities for me to go where I want to go. Max , Charge Nurse, Surgery View my profile
I can't imagine picking a different facility to work at. I feel supported in my education, and with Providence Swedish's support and help, I was able to grow into the nurse I am today. Miranda , Med Surg RN View my profile
I found my home at Swedish pretty quickly. I started as an ICU resident, and I was welcomed. It became my family. When I went to have my first child at Swedish, the first person I called was my mentor on the unit. I always felt protected, whether in the hospital or not. Niki , Supervisor, Clinical Care; Intensive Care Unit View my profile
It's important for new staff to know that they won't be just thrown to the wolves. We really foster a team environment. Raj , Registered Nurse, Float Pool View my profile
Our leaders show that they value us by giving us the support we need, from equipment to personnel. They do their hardest to fill in the gaps and keep us safe and happy, so I appreciate that. Shellie , Critical Care RN View my profile
I love the people. I love my team workers. We're very team-oriented so if you are drowning or if you need help, everybody jumps in and takes care of your patients as if they are their own patients. Sohyun , Registered Nurse, Neuroscience Epilepsy View my profile
One way that our team shows that they value one another, is always having open communication, being truthful to one another and stepping up to help each other no matter the situation. Sonia , Acute Care Charge RN View my profile
Neuro is different. The cases we get, sometimes it's not the same person anymore. But we can make a big difference in the patient's life and the patient's family's life. In our own lives, as well. Tarunjit , Neuro Critical Care View my profile
I would highly encourage all of my friends to work here, just because they, Providence is so great about helping you grow. They encourage continued education and you really have great opportunities. Tori , Med Surg RN View my profile
Swedish has great culture that you cannot find in other hospitals. Several people who left for personal reasons came back. Because they could not get the same feeling from other facilities. Unj , Manager, Nursing View my profile
My approach to everything is 100% relationship based. It's good to have big ears. Everybody has something to bring to the table, so I want them to feel open to do that. Valerie , Medical ICU Nurse Manager View my profile
Our Locations
The best place to
grow your career
You strive for the top every time and everywhere. With dedicated campuses and clinics across the region, you can offer high-quality care to patients in your own cities and neighborhoods.
190+
primary and specialty care locations
Recognition
At Providence Swedish, we are committed to a culture of safety and we are continuously working on ways to improve care across our clinics and hospitals. We have been recognized by the Centers for Medicare & Medicaid Services and the following: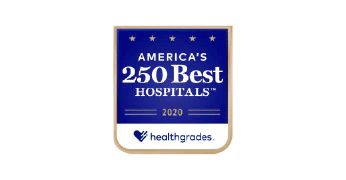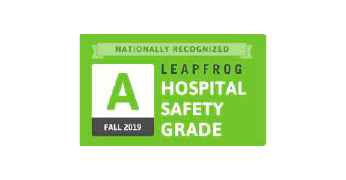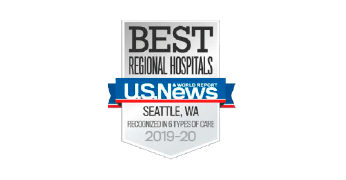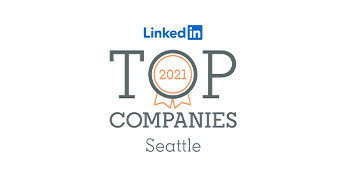 Why Providence Swedish?
Providence Swedish caregivers deliver high-quality, safe heath care to our communities and are valued, celebrated and recognized for their hard work and commitment. Learn more about what makes working at Providence Swedish different.