Tarunjit,
Neuro Critical Care
Tarunjit (TJ) grew up in India with a pharmacist father. TJ's experience learning from his father greatly influenced his decision to pursue medicine, which ultimately led to TJ to becoming a Neuro Critical Care Nurse at Swedish Cherry Hill.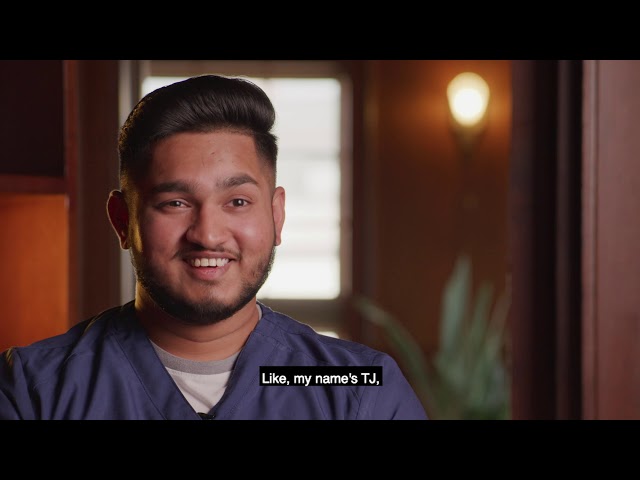 Neuro is different. The cases we get, sometimes it's not the same person anymore. But we can make a big difference in the patient's life and the patient's family's life. In our own lives, as well.
Why did you choose the Swedish Residency Program?
I chose the Swedish Residency Program because I heard it was the best one. Only a couple of hospitals invest so much time into creating ICU nurses out of new grads. It requires a specialized program and preceptors. From the beginning, it felt like there were people looking out for me. It's a really supportive environment. And everything is organized. All you have to worry about is doing your best and preparing yourself to be the best nurse possible.
What's your experience with your managers been like?
My managers and charge nurses are amazing people. They're approachable for problems or concerns, or if you need extra support on the unit. They are supportive and will teach you, which is especially important for new nurses. Working with them, it's just like a family.
What's the most fulfilling part of your job?
When people come out of comas and know who I am, who's been caring for them for hours or days, it's amazing. It's just a feeling that doesn't go away. It stays with you. Those are small wins that keep me going.